The Samlerhuset Group is one of Europe´s largest coin companies. First established in Norway in 1994, it has expanded into 14 different markets within Europe.
Samlerhuset´s key business activity is the direct marketing of coins and commemorative medals, and other related collectibles, to national markets.
By working closely together with national mints, central banks and major global event organizers Samlerhuset is able to deliver superior products with a high level of service to the customers.
Samlerhuset Group is the largest owner of the World Money Fair in Berlin and also includes Mint of Norway, the former government mint belonging to the central bank. This is the nation´s second oldest company, established in 1686.
Mint of Norway strikes the legal tender coins of Norway as well as coins for other nations. The mint has also been entrusted by the Norwegian Nobel Committee to strike the Nobel Peace Prize Medal each year.
The Samlerhuset mission is to reach and create delighted collectors worldwide. Despite the uncertainty in the current global business climate, Samlerhuset continues to maintain a sound market position which in turn is producing good results.
In 2015 the company had 351 employees and a turnover of 118 million euro.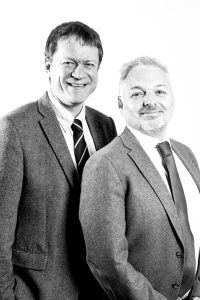 Reidar Nilsen and Ole Bjørn Fausa are the owners of The Samlerhuset Group.