The Dublin Mint office is a trusted and respected partner for the major mints around the world.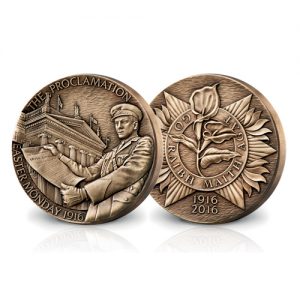 The Dublin Mint Office was established in Ireland in 2011 and brings the fascinating world of coin collecting to existing and new collectors.
The Dublin Mint Office provides a wealth of choice and variety for our customers by not only sourcing coins from state mints and national banks, but also from reputed coin dealers and auction houses across the world.
Through our parent company, Samlerhuset Group, the Dublin Mint Office has good relations with major mints around the world and with many widely respected international organizations, such as the IOC, FIFA, the Nobel Foundation and UNESCO who have conferred exclusive distribution rights for many new and exciting coin releases.
Our expert staff visit coin fairs and auctions around the world, to ensure that our customers are among the first to be informed about limited issues and offers and receive the best quality coins, guaranteeing customers the best opportunity and most convenient method for collecting successfully.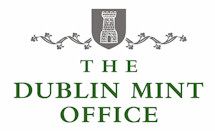 PO Box 12025
FREEPOST
Dublin 2
Ireland
http://www.dublinmintoffice.ie/