Národná Pokladnica began its operations in 2010, bringing a selection of national and international coins and medals to new collectors in Slovakia.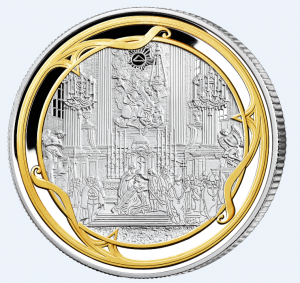 From the very beginning Národná Pokladnica focused on the development of its own products, tailor made for the local Slovak market.
By including international issues from famous mints as well as rare and prestigious single pieces, Národná Pokladnica provides its customers with a wide range of products that satisfy their diverse needs.
As part of the Samlerhuset Group of companies Národná Pokladnica is an official distributor of prestigious mints as well as an official partner of the National Bank of Slovakia. Such a cooperation strategy ensures the earliest possible availability of official numismatic products in our portfolio.
The back office of Národná Pokladnica in Prague is shared with Národní Pokladnice – the Czech branch of the Samlerhuset Group. Both countries operate under the CEE head office established in Poland in 2010.
Country Manager: Petr Nechanicky.

Kapitulska 18/A
Bratislava 811 01
Slovakia
Tel: 0850 606 009
info@narodnapokladnica.sk
www.narodnapokladnica.sk