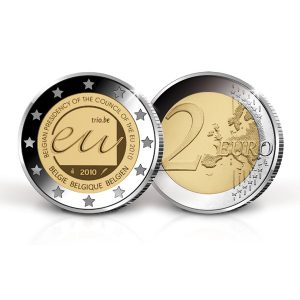 Het Belgische Munthuis/La Maison de la Monnaie Belge was established in Antwerp in 2010 and is one of the leading distributors of collector coins in Belgium.
Het Belgische Munthuis has quickly established itself as a reliable and friendly partner in Belgium for people who are interested in collecting coins, medals and other related collectibles.
Het Belgische Munthuis aims to open up the fascinating world of coin collecting to a far wider audience than the traditional numismatist. Through offering a wide array of coins it makes coin collecting a vibrant and engrossing hobby.
Het Belgische Munthuis enjoys a fruitful relationship with the Royal Mint of Belgium and with other important mints, such as The Royal Dutch Mint, The United States Mint, The British Royal Mint and many more.
The mission of Het Belgische Munthuis is to create delighted collectors in Belgium.
Country Manager: Jorn Posthuma