The Samlerhuset Group is one of Europe´s largest coin companies. First established in Norway in 1994, it has expanded into 14 different markets within Europe.
Branching out
Samlerhuset had branched out already in 1997. That year Samlerhuset established Mynthuset Sverige. In 2000, Samlerhuset joined forces with Suomen Rahapaja (The Mint of Finland). Together they created Nordic Moneta, which again made Suomen Moneta.
In 2001 Samlerhuset started cooperating with MDM Group, which brought in Germany, The Netherlands and Austria. The cooperation lasted until 2008. In that time, Samlerhuset expanded to Estonia (Eesti Mündiäri) in 2003, Denmark (Mønthuset) in 2004 and  United Kingdom (The London Mint Office) and Poland (Skarbnica Narodowa) in 2006.
In 2008, Samlerhuset started demerging. After demerging from the MDM Group, they opened businesses in The Nederlands (Samlerhuset Group), China and Latvia (Latvijas Monētu nams ) in 2008. The next year, Samlerhuset Group enters the Czech Republic (Národní Pokladnice) and Lithuania (Monetu namai). In 2010 Slovakia (Národná Pokladnica) and Belgium (Het Belgische Munthuis/La Maison de la Monnaie Belge) were part of the Samlerhuset family.
In 2010, Samlerhuset bought out the shares of the Mint of Finland. Samlerhuset took control of the joint ventures. This way Samlerhuset was independent again. In 2011, Ireland (The Dublin Mint Office) and Hungary (Magyar Éremkibocsátó Kft.) joined Samlerhuset. This meant that Samlerhuset had subsidiaries in 15 countries.
A Beautiful Mint
Following an international trend, the Central Bank of Norway decided to privatize the Mint in 2001. When it was up for sale in 2003, Samlerhuset and Suomen Rahapaja won the bid. They took over the company, which changed name from The Royal Mint to The Mint of Norway. The Mint of Norway strikes the legal tender coins of Norway as well as coins for other nations. The mint has also been entrusted by the Norwegian Nobel Committee to strike the Nobel Peace Prize Medal each year.
As Soumen Rahapaja and Samlerhuset ended their partnership in 2010, the Mint of Norway was divided 50 % between the two. In 2015, Samlerhuset bought Soumen Rahapaja's shares. This meant that Samlerhuset owned 100 % of the Mint of Norway.
The Mint of Norway is certified to use Fairmined Gold  in their products, in accordance with  the Samlerhuset Group values. The Mint of Norway and it's predecessor has a history back to 1686. This means that The Mint of Norway is Norway's second oldest company after Ulefos Jærnverk (Ulefos iron works), which is approximately 29 years older.
Samlerhuset Group concept
Samlerhuset´s key business activity is the direct marketing of coins and commemorative medals, and other related collectibles, to national markets.By working closely together with national mints, central banks and major global event organizers Samlerhuset is able to deliver superior products with a high level of service to the customers.
Samlerhuset Group is the largest owner of the World Money Fair in Berlin. The Samlerhuset mission is to reach and create delighted collectors worldwide. Samlerhuset continues to maintain a sound market position which in turn is producing good results.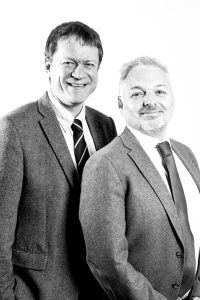 Reidar Nilsen and Ole Bjørn Fausa are the owners of The Samlerhuset Group.