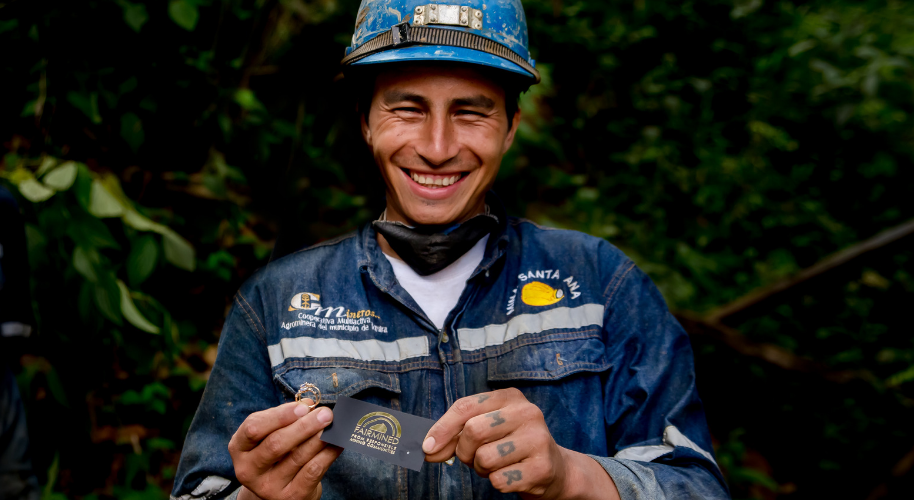 Did you know that you might get both fair and clean gold when you buy Fairmined? The Samlerhuset Group embraces the Fairmined initiative which helps the local community both financially and environmentally.

More than 20 million people in the world mine gold in brutal conditions. The chemicals they use are highly poisonous both to the people and the environment. Terrorists or other guerrilla groups often use child labour . The miners work without any health and safety measures in place.
The Alliance for Responsible Mining has a method to improve the operation of these mines as well as integrating them into the fair trade system – The Fairmined Standard.
Clean gold as a way of living
In many regions of South America, South-East Asia, and Africa, gold mines are often the only source of peoples' livelihood. Work there is, as a rule, performed manually. As we mentioned above, the process depends on fatally hazardous chemicals, such as mercury. This gold usually ends up outside the official distribution marked.
Mines that abide by international standard produce 85 – 90 per cent of gold globally. Small facilities produce the remaining 10 – 15 %. These are small individually, but they employ a total of 10 million people worldwide.
"Improving working conditions and ensuring fair prices for artisanal and small-scale mining organizations is one of the most important challenges faced by all those within or connected to the gold mining industry" says Greg Prosser, CEO of Samlerhuset Group, which actively supports the Fairmined Standard and the Alliance for Responsible Mining.
You can find the entire article on the Coins Weekly website: https://coinsweekly.com/fairmined-gold-gold-which-we-can-be-proud-of/