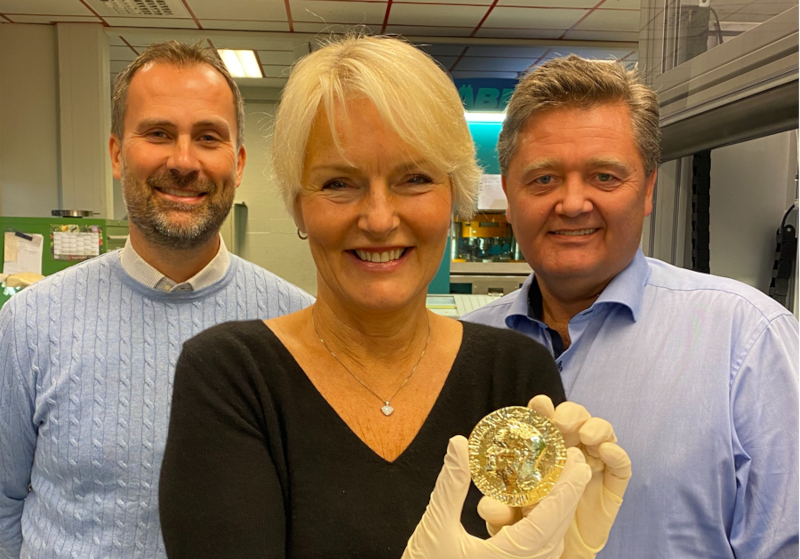 Samlerhuset and the Mint of Norway are proud sponsors of the Nobel Peace Center and its exhibition. This is the latest development in a long standing cooperation between the three institutions.
Samlerhuset and The Mint of Norway have a long tradition to support humanitarian and non-profit projects, and we recently agreed to a collaboration with The Nobel Peace Center.
What is the Nobel Peace Center?
The Nobel Peace Center is the museum for the Nobel Peace Prize and the public face of the Nobel Peace Prize. They contribute with exhibitions, arrangements, digital presentations and other activities. They just released the mobile game "Active Citizen" in cooperation with the popular game Minecraft.
The Center is internationally recognised for their focus on photographs for documentary purposes, and is an important arena for social debates and conversations on peace, human rights and conflicts – and how to solve them.
Samlerhuset's contribution
Samlerhuset owns The Mint of Norway, which the Norwegian government privatised in 2003. The Norwegian Mint has minted the peace prize medals from the first one onwards. In 2015, Samlerhuset and The Norwegian Mint lobbied to have the medal minted in Fairmined gold from artisanal mines with strict rules to assure the welfare of its workers and a cleaner environment.
Samlerhuset has helped financially with the current exhibition, which includes the actual peace prize medal given to the Norwegian politician Christian Lous Lange in 1921.
The Peace prize medal
The Peace prize medal is as old as the prize it self, dating from 1901. In this year, the committe arranged a closed competition for the design. The Norwegian sculptor Gustav Vigeland's design won out. The motif on the obveste is that of Alfred Nobel on one side. The reverse is of three nude men with their arms on each other's shoulders. The legend on the obverse side is the birth and death year of Alfred Nobel. On the reverse the legend is PRO PACE ET FRATERNITATE GENTIUM. In English, that is "For peace and brotherhood of humans".
The Mint did not strike the first medal in time for the first prize. Artistic and technical challenges caused this delay. The first winners, Jean Henri Dunant and Frédéric Plassy, got theirs in 1902. Since then, The Norwegian Mint has minted all medals on time at their mint at Kongsberg. Even though the peace prize committee decided not award the prize for 19 of the 120 years (1901-2021), a total of 134 have received the prize with the medal.
Of the 19 years, nine were omitted because of the two world wars. Among the remaining 10, nine were not given an official explanation.  In 1948, the committee ruled not to award the prize as "there was no suitable living candidate". This was an homage to Mohandas Gandhi, who died that year.