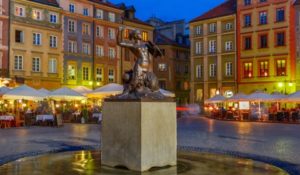 The 16th International Numismatic Congress will take place in Warsaw in September 2022. The event attracts scholars, archaeologists, historians, numismatists, curators of coin collections, auction houses and dealers from five continents.
It is organized under the auspices of the International Numismatic Council. The main organizer is the University of Warsaw. The Samlerhuset Group is the main sponsor of the Congress.
It will be the first Congress in Central East Europe after the Second World War. Paris, Rome, New York – Washington, Bern, London, Brussels, Berlin, Madrid, Glasgow and Taormina hosted the event in the past. The Congress takes place every six or seven years.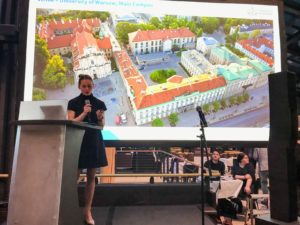 Activities in the International Numismatic Congress 2022
The Congress creates a policy for promotion, conservation and valorization of the material and immaterial Cultural Heritage. It is a unique opportunity to reflect on the state of modern numismatics and the challenges it faces. It also creates a chance for all participants to share their passion, make fruitful contacts and initiate projects.
Exhibitions
The International Numismatic congress will last for five days of lectures, poster sessions and discussions. Participants will talk about conservation of coins, digitization and promotion of numismatics. Moreover, organizers invite to interesting exhibitions and events, such as:
Opening of the special exhibition for 100 years of the Numismatic Room at the National Museum in Warsaw
Exhibition of the Polish Numismatic Society
Open lectures and free of charge exhibitions in different locations of Warsaw
Co-organizers are the National Polish Bank, the National Museum in Warsaw and Krakow, the Royal Castle in Warsaw, the Polish Numismatic Society. The City of Warsaw is also engaged in promotion of the Congress.
Additional tours
Mazurkas Travel, the partner and co-organizer of the Congress will offer additional tour packages for delegates. All tours will give opportunity to discover more about culture and history of Poland.
More about the Congress: https://inc2022.pl/