Ole Bjørn Fausa, co-owner of the Samlerhuset Group was at the International Numismatic Congress and took the opportunity to talk about the Fairmined Gold Initiative that makes the world a better place.
The 16th International Numismatic Congress took place in Warsaw from 11th to 16th September 2022. It attracted not only scholars, archaeologists, historians, and numismatists, but also curators of coin cabinets, auction houses, collectors, and dealers. This prestigious event takes place every six or seven years under the auspices of the International Numismatic Council. The Samlerhuset Group was a main sponsor of the INC 2022.
The Numismatic Congress is primarily scientific. The main goal is to share the newest discoveries and research results with the international community. Moreover, the Congress is always a great opportunity to meet and network with representatives of the numismatics from all over the world.
Ole Bjørn Fausa – speech at the Congress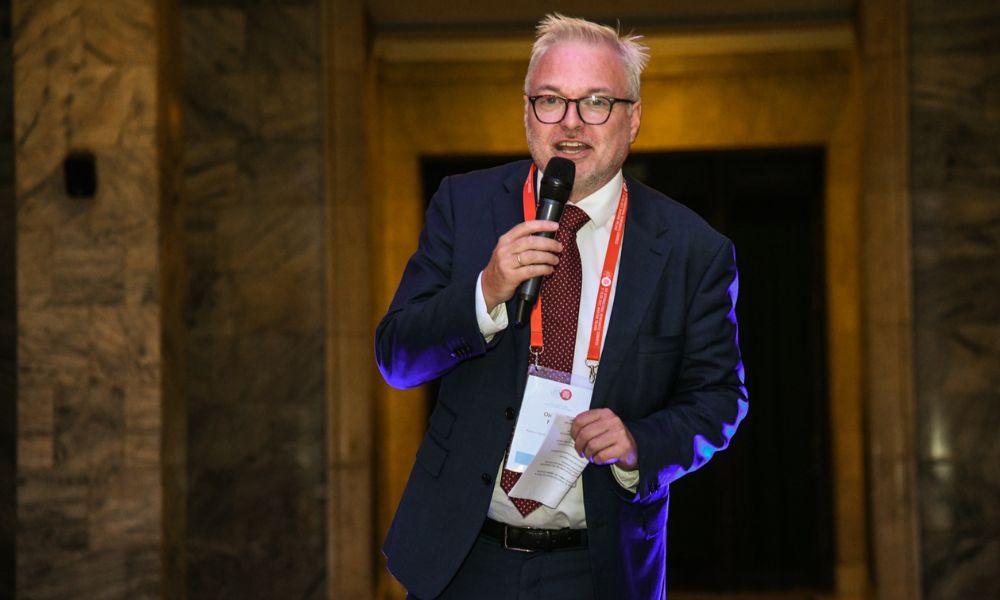 "Almost everyone in this room shares a great fascination for ancient and medieval coins. They are an endless source of new information about trade, commerce, religion, war, migrations, and everyday aspects of life in former times. Behind almost every coin is also a story of cruelty and human suffering, connected to the excavation of gold and silver. Much of the incredible hard work in mines carried out slaves and prisoners of war under horrible conditions.
Some things have not improved significantly from those days. In general, around 85-90% of all gold today is coming from large commercial mines that are operating more or less in line with established minimum standards. Around one million people are working in these mines.
But 10-15% of all new gold is from small artisanal mines, most often in developing and poor countries. These mines employ 10-15 million people and are the backbone of families and communities of up to 100 million people. Thousands of these small-scale mines operate outside the organized economy. Furthermore they are often based on child labor or forced labor. Salaries are usually much lower than official minimum salaries.
Moreover, money is going to finance armed conflicts and local mafias. Mining and violence go hand in hand. In many such mines, there are hardly any safety standards. Young people are exposed to mercury and get brain damage for life. People are dying because of a lack of simple things like oxygen. Mines are collapsing. The local environment is also heavily polluted. 80% of the mercury in the oceans are coming from these small mines and make serious damage to wildlife as far away as the North Pole.
Fairmined Gold Initiative
Some years ago, an organization was spun off from Fairtrade and set up with support from the United Nations, the International Labor Organization, Microsoft, the Samlerhuset Group, and the two large jewelry brands Chopard and Kering to help informal small mines to transform. It was called Fairmined.
Fairmined offers a three-years certification program to small mines that want to transform, to get safety systems in place, comply with environmental standard and ensure proper salaries for workers. When they certify, a system is in place to make sure they get paid 12% on top of the gold price. This must be reinvested in safety and projects for the local communities.
Many mines have been certified and thousands of workers are having much better lives as a result. Local communities are greatly benefitting from it as well as the environment.
The Samlerhuset Group has taken it upon us to encourage the world of coins and medal makers to take a stand for ethical sourcing of gold. We produce the Nobel Peace Prize Medal every year and it is of course struck in Fairmined gold. We also encourage governments, central banks, and mints to source gold that people can be proud of owning. France was the first nation and more have followed.
Drop by the Samlerhuset Group to learn more.
Thank you!"
Related articles
Read more about the International Numismatic Congress.
Read more about Fairmined Gold.